Q: Very briefly, what is UI/UX and how does it work?
A: UX design refers to the term "user experience design", while UI stands for "user interface design". Both elements are crucial to a product and work closely together. Each element has different aspects of the product development process and the design discipline, especially when it comes to improving things.



Q: What is the usual flow of a typical UX project?



The process is more or less the same when it comes down to it.


If we need to redesign a new experience of how to pay, or how to scan. You'll need to interview the stakeholders, which are people in the company and go into it with people that are using the app.
There are 2 ways of looking at it; internal and external point of view. From here, you will slowly design the user flow to make it more seamless. Some questions that we're always asking is "One button click or two button? Why do we need two button clicks? How to justify it?"
We have to work with the back-end team because we need to know the limitations of the technology. We cannot design, build or improve something if it cannot be done by the back-end. This is where research comes into play, and we have to discover the user flow and present to the client and stakeholders.
After the presentation there might be something to change. We take client feedback very seriously. After some back and forth, we will usually create a wireframe. So there are two types of wireframe: high fidelity and low fidelity wireframe. Low fidelity frame is like black and white and type or you can use your phone to draw it out as well, like the things that are not confirmed yet. This is the low fidelity wireframe that shows them how the interface works.
After we have improved the user interface. clients need to approve it first. After that, we will prepare a design guideline or a design principal, after which they will pass it on to their designers. This can also be done by UX or UI designers as well. It really depends on the company's culture. Sometimes you might see UI designers doing frontend coding as well. There's no right or wrong in this particular area.
For the high fidelity UI part, this is where we are able to see almost to the end product. In a high fidelity wireframe, we can see everything but without effects but all colors, buttons and texts are there. This is an example of a high fidelity UI design mock.
Through the whole process, we have to think of the different personas as well. For example, a company account manager may look at the user flow differently from the average users. This is because admins and customers have different expectations on how the overall works. After including all the feedback into your design, you can then convert into high fidelity./li>
From the low fidelity, that the client agrees on let them see how the high fidelity looks like. High and Low fidelity can be done in any software like Adobe XD, Figma, Sketch or even directly building the prototype as a website as well.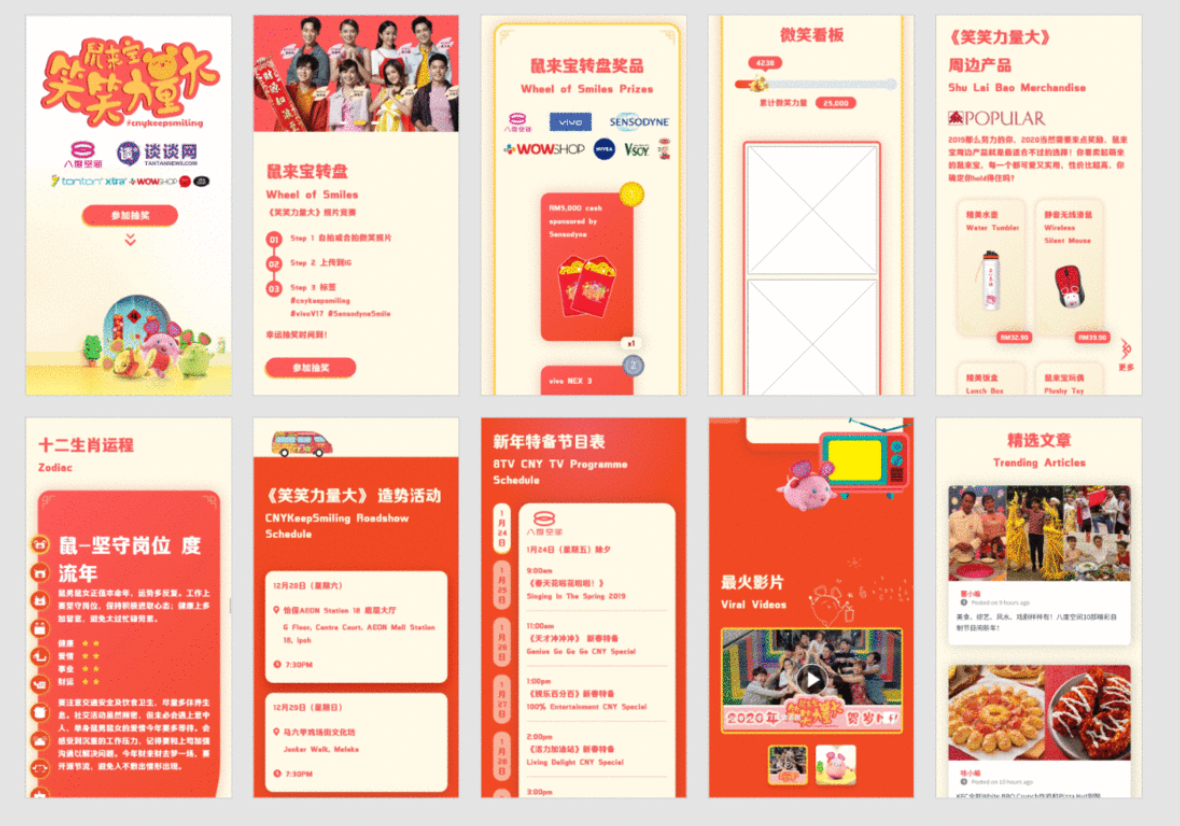 Q: So, communication with clients is very important?
A: Yes. As long as there is a solid goal for stakeholder or company to know where to move forward, or even better if there is a project manager to manage the overall direction. We need to understand the direction of what we are trying to achieve, which can help with easier communication and better design.



Q: Aside from UX jobs, what are you also focused on doing?
A: I always try to keep myself updated and improve by working on custom websites using Webflow SaaS platform and other development tools. The latest website that I worked on: MapleStory South East Asia (MapleStorySEA) website portfolio -
http://www.maplesea.com/awake/4thv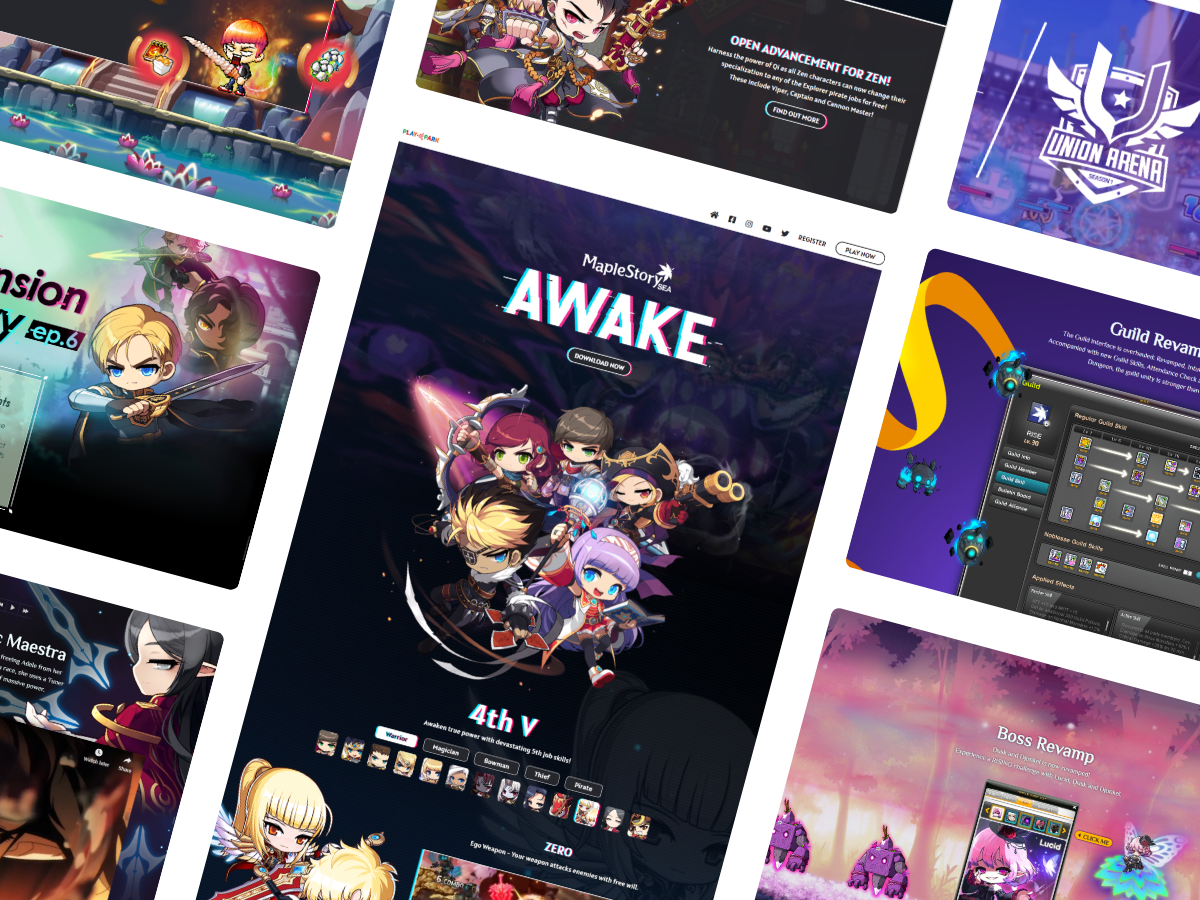 Q: What do you think of the creative industry in Malaysia now?
A: I really feel that there are no lack of designers in Malaysia. There is a very high demand in UX, especially if they can solve problems. UI is more towards design, so I think that graphic designers can opt to take up UI jobs as well.



Q: Would you recommend designers to explore more on UI/UX?
A: By all means, if the person is interested to explore, go for it. But the thing is, UX requires a lot of thinking and problem solving. Graphic designers can opt for UI as it is more related to drawing and illustrations. If you want to solve problems or do research, then you can go to UX. If you want to go all the way on designing, you can go for UI.



Q: Where did you get your freelance jobs?
A: Most of my freelance jobs come from only a few places, namely:


Friend referrals
Corporate company referrals
Website posting to build my own portfolio
Webflow partner to get most client and mostly based in US :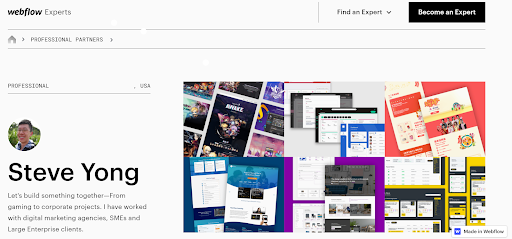 Q: Do you have any tips/solutions to help with fee collection issues?
A: The first and most important thing is to sign a contract before you start any project. It is also important to take a downpayment first. Another way you can do it is to section it by project-based to minimise the risk to you. In a way, you can use a progressive way to break down into different parts: one page to proceed one payment.



Q: What is the best part of working as a full-time freelancer?
A: The most important thing for a freelancer is to meet new faces. Enhance your skill and try new things. Work on time management and lower down your ego in order to survive.



Q: Is your job affected during MCO?
A: For the time being, no. There are a lot of websites coming in during MCO because small businesses want to go online. It is actually during this time that designers are benefitting due to getting more clients.



Q: Do you think websites are good for business?
A: This really depends on the business industry. For example, if you're talking about boutique shops, having a website is definitely better because customers want to see the products and get more details on it. This is why a lot of the e-commerce sites like to use template-based designs like Shopify. Fast and integrated and has everything they require already implemented. It's not worth it that they go for a custom website that is higher in price. Costing is one of the factors to really consider.



Q: When will customers prefer custom websites instead of template based?
A: Again, this depends on the culture of the company. Some companies just want it quick and easy but don't consider the security of it. Most of the corporate or international clients will prefer custom websites. Some of the startup companies want their website to look more advanced like the latest technology and special animation. There is no limitation for custom websites.



Q: Do you have any tips for full time freelancers?
Network as much as you can. I feel quite bored of not meeting people's faces so I went to do full time freelance. But personally for me, it was not a good experience. Because I didn't know where to find a client, you don't know how to charge, don't know how to do a contract. But my experience may not be the same for everyone.



Rtist Tips: Watch some videos on YouTube on how to become a full time freelancer. There is a lot of good content up there and it's free as well. You can actually earn a lot more than your full time job if you got a lot of projects. Sometimes projects can come in swarms. For example: Chinese New Year usually has a high demand on posters and designs. But after this peak season there must be a cool down period where no project comes to you. You need to know the peaks and lows.



Q: Why did you switch back to a full time job?
I kinda failed as a full time freelancer, so I thought why not join a full time job to learn from there then only apply on freelancer to meet new people and clients. Focus on how to enhance my communication skill, how to manage clients.



I am working on my YouTube channel as well, recording my experiences on MapleStory, which is coincidentally one of my portfolio designs.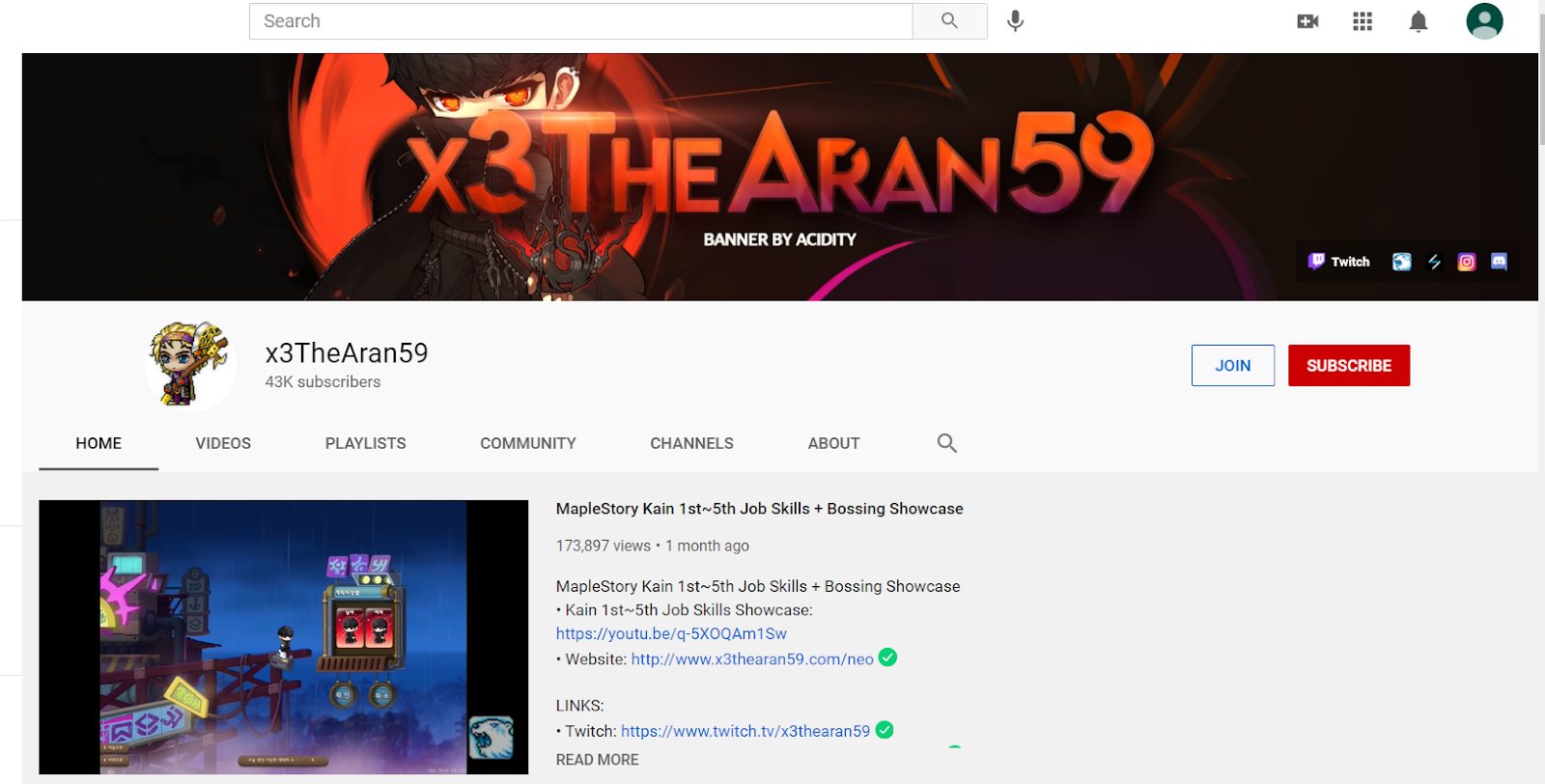 Q: What is your proudest accomplishment?



During my Uni time, although I majored in computer science. I joined Microsoft Student Partner Program allows me to learn a lot of outside work perspective as well as how to manage events and all that. So during that time I am the designer for most of the posters and most of the workshops etc.


Hosting various technical Microsoft Azure workshops empowering students from universities across Malaysia and designing student partners program type of collateral. In 2016, I was invited to participate in the Microsoft Student Partner World-Wide Summit in Seattle and 2018 for Asia Microsoft Student Partner Summit in Taiwan. It was an all-expense paid trip by Microsoft.
And I was given the opportunity to work with designing Microsoft APAC events related collateral.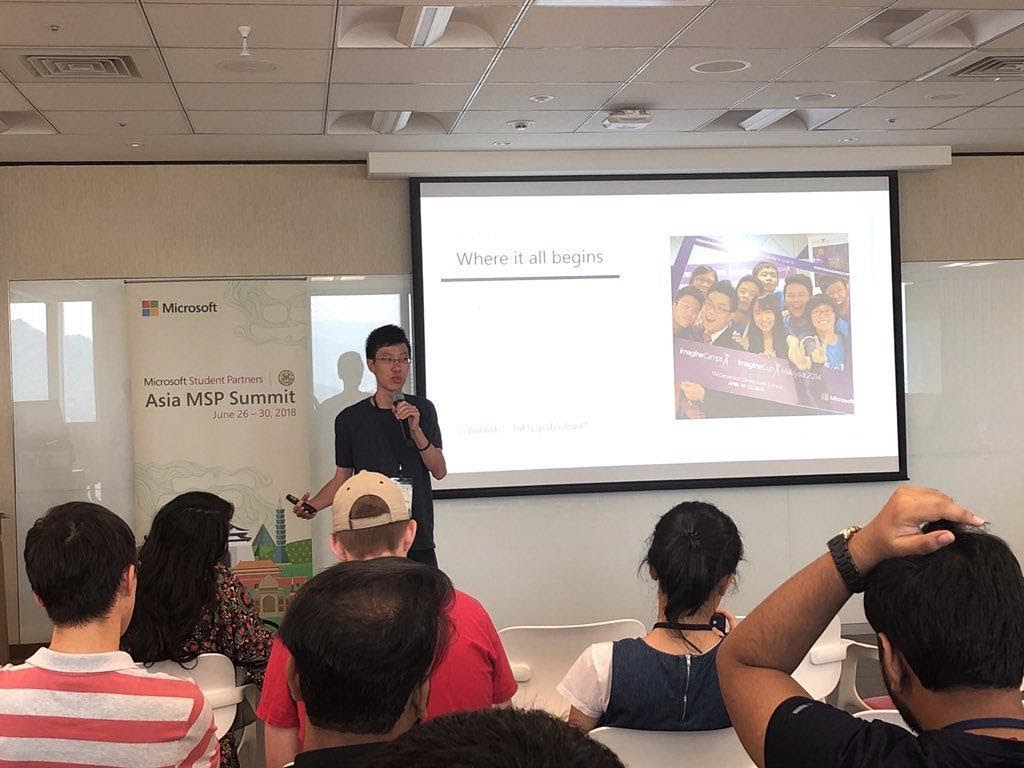 My greatest achievement as website creator is the Chinese New Year 2020 campaign for 8TV and TTN 谈谈网. Check out the TTN 谈谈网 website:
https://cnykeepsmiling.tantannews.com/
. I even wrote a whole case study, like what is the design concept, how the process progresses.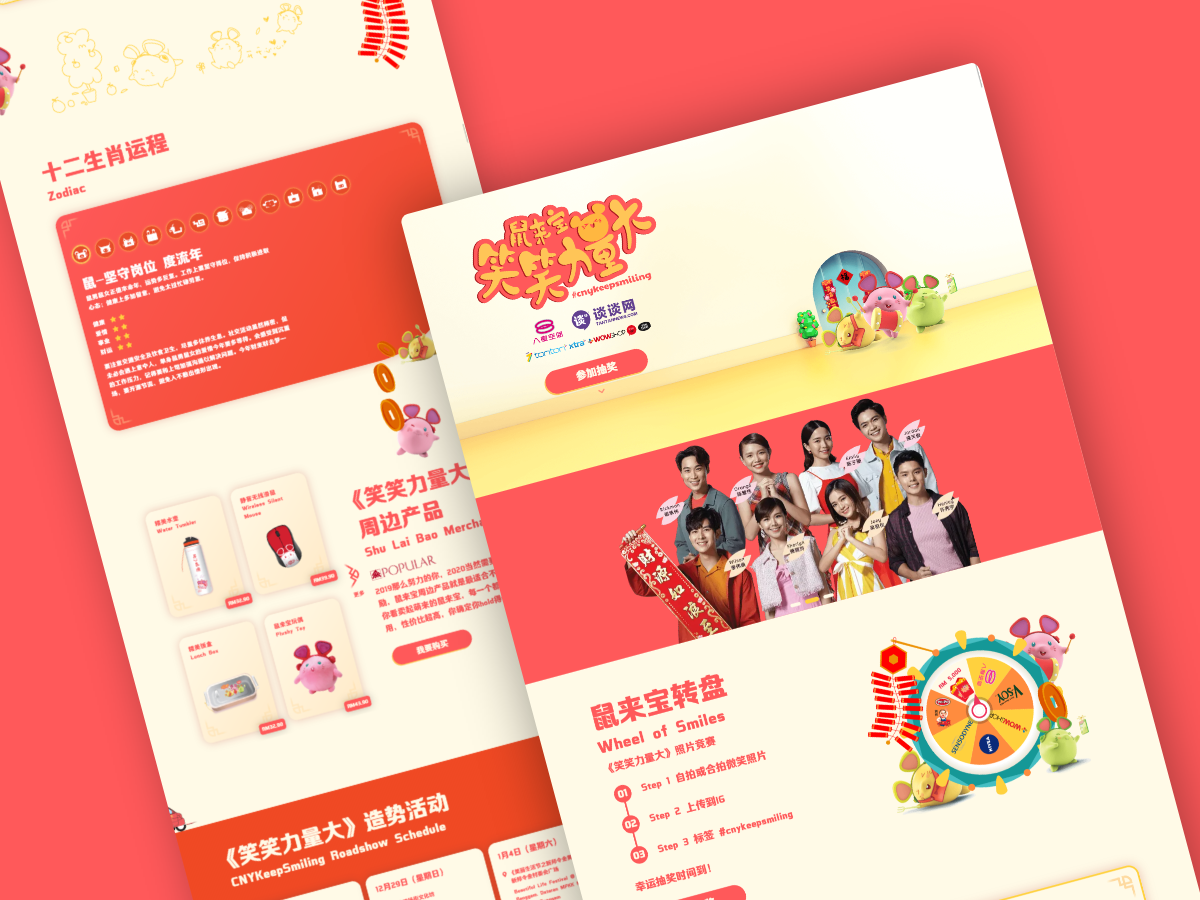 Q: Do you have any tips for time management?
Prioritise your work. Every Monday to Friday, I try to prioritise my projects based on project timeline and I will do livestream on weekends.



Q: Who inspired you to become a designer?
A: During secondary school time, I went to a drawing class but found that I might not be suitable in drawing. Then I go to a computer course and there is one particular class that is a Photoshop class. Then I found my interest in that. I wanted to enroll for a designer course at The One Academy, but I couldn't afford the tuition fee since I am raised by my mom as a single-parent family (Thank you mom!). So I decided to pursue something else, which is computer science - To build the things that makes things tick.



Q: What are the current challenges in your field?
A: In the UX field, much of it is focused on problem solving, so there might be an issue with the brainstorming part in order to solve the particular problem. Time management is also a challenge because you have to handle so many things at the same time.



Q: Why did you join Rtist?
A: I heard about the Rtist platform from one of my friend. He mentioned that he got a lot of freelance jobs from Rtist. That's why I created an account to give it a try.



Designer background:



Name: Steve Yong
Specialist: UX Design
Status: Full Timer
Graduated from: INTI International University